Crypto.com Arena | Los Angeles, California
EVENT POSTPONED (date TBA). Hold on to your tickets! They will be valid for the new date once announced.
As evidenced by her flawless performances and catalog, Madonna rightfully holds the title of pop's undisputed queen. In 2023, on September 27th, this legend will perform at the Crypto.com Arena, and it will be one for the ages. Songs that have been fan favorites throughout her four-decade career will be showcased on "The Celebration Tour." She'll get you up and having the most incredible time ever with the music that defined a generation. Tickets have been selling out much more quickly than anyone had anticipated, and rightfully so, as this is going to be an amazing event. Please don't delay in making your reservation; demand will far outstrip supply. Simply select the "Get Tickets" button and get set for the ultimate concert to ever exist.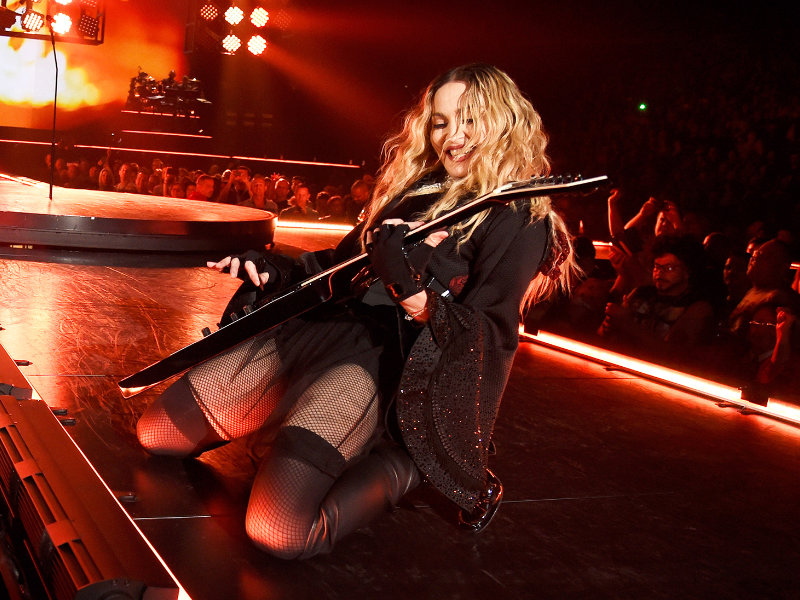 Madonna is the very definition of pop culture at this point, thanks to her meteoric rise to fame. After two years of dance school, she decided to move to New York and give it a shot. She was influenced by many different artists during this time, which led to her current musical interests and identity.
The incredible, one-of-a-kind style she exudes in every facet of her being—from her sense of fashion and dance to her way of thinking, the image she crafts, and the incredible voice she uses when she sings—has won her a legion of devoted fans and the admiration of the media.
She has the respect of her peers because she is always trying to better herself. Madonna, unlike many of her music industry contemporaries, has never let her fame get in the way of her ambitions. Her meticulous attention to detail has always led to high-quality results. She will be performing hits from across her four decades of music on this tour, including "Like a Virgin," "Into the Groove," "Justify My Love," "Music," and "Vogue."
We wouldn't be surprised if this concert was the best one you've seen all year, or even in the last ten years. Due to high demand and low supply, tickets are expected to go fast. Unfortunately, supply is low, but what we do have is still for sale on this page. Click the "Get Tickets" button and follow the on-screen instructions to complete your ticket purchase. Seeing a musical legend like Madonna live in concert is an incredible opportunity that shouldn't be missed.