Crypto.com Arena Seating Chart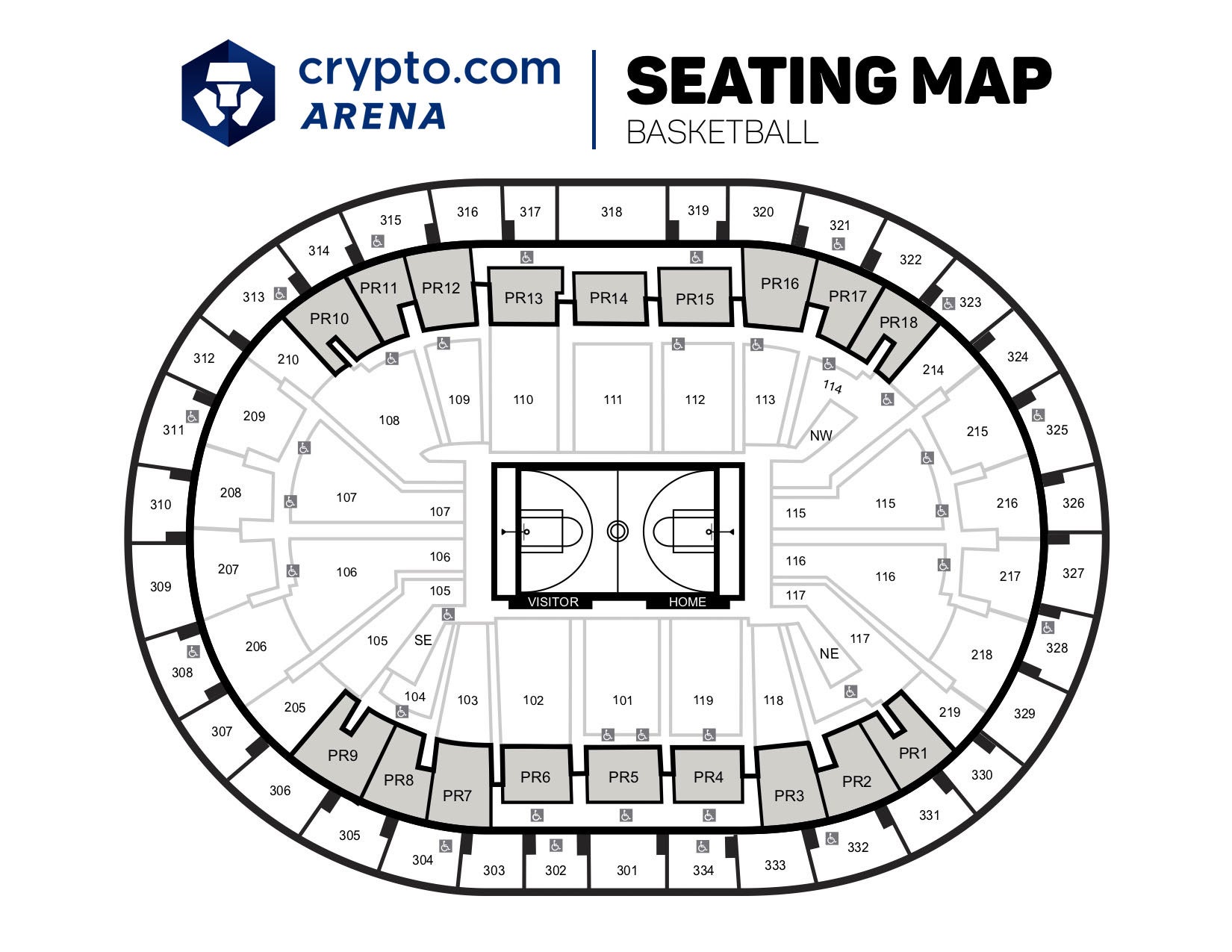 Crypto.com Arena is dedicated to providing comfortable seats for its guests. As a multi-purpose arena, seating capacity can change to meet the needs of the event for the day. For example, concerts may have less seats available than hockey games and so on.
Generally speaking, Crypto.com Arena has a max capacity of 20,000 guests. And seating is spread around the venue with cushioned seats and is scaffolded to allow the best possible view of the action from all levels. And large television screens can show the action for guests in the back rows that don't wish to use binoculars or want to focus on highlight shots.
Of the seats available, there are accessible/disabled seat options available at all levels and price ranges. These seats are exclusively reserved for guests with accessibility needs and their companions. Each accessible seat can come with up to three (3) companion seats adjacent to the accessible seat. If there is availability, additional guest seating will be as close to these seats as possible. However, this is not always possible for more packed events.
Accessible/disabled seating is available on all levels of the arena. Accessible seating is reserved exclusively for guests with accessible needs and their companions. Guests purchasing accessible seating may purchase one (1) accessible seat and three (3) companion seats adjacent to the accessible seat. Depending upon availability, seats for additional guests will be located as close as possible to the accessible space. This policy ensures that we are able to accommodate all those that need accessible seating.
If you require ADA-approved accommodations, then please be sure to contact the venue as soon as possible. You may contact the venue at (888) 929-7849.
If you require accessible seating on the day of the event, please visit the Guest Services Center(s) located inside the building. If your tickets are located on the 100, 200, or Premier Level, please visit Guest Services across from aisle M12 on the Main Concourse. If your tickets are currently located on the 300 level, please visit Guest Services across from aisle U5 on the Upper Concourse.
Please keep in mind that this type of relocation is only available on the day of the event, is subject to availability, and is issued on a first come first serve basis.
NOTE: The above seating map can be subject to change. This depends on the type of event. Always check the seating map when selecting your tickets for each individual event.
Grab your tickets today and reserve your desired seats! View the Crypto.com Arena schedule to see all the upcoming events.
To read more about the ticket and refund policies, check out the ticket information page.